Helpdesk Services in Los Angles & Hollywood
---
Friendly Helpdesk Solutions
STG IT is in the business of providing helpdesk solutions with a human touch. We know a lot of IT support companies can be hard to work and some are even condensing when helping your team solve problems. We understand that we are in a service business and we are here to help you quickly, efficiently, and, most importantly, with a positive approach that encourages your team to get issues resolved instead of avoiding your IT support team.
Our IT Support staff's top priority is getting our clients back to doing what they do best and doing it as quickly and efficiently as possible.
When these issues arise at your Los Angles business, you need a reliable IT helpdesk outsourcing with quick response times and solutions to your problems. It is where STG IT comes in. We provide helpdesk services and IT support that allows you to focus on running your business efficiently.
Our values are to empower our customers through technology by being responsive, friendly, and, if feasible, making the tech support experience enjoyable - can you imagine that?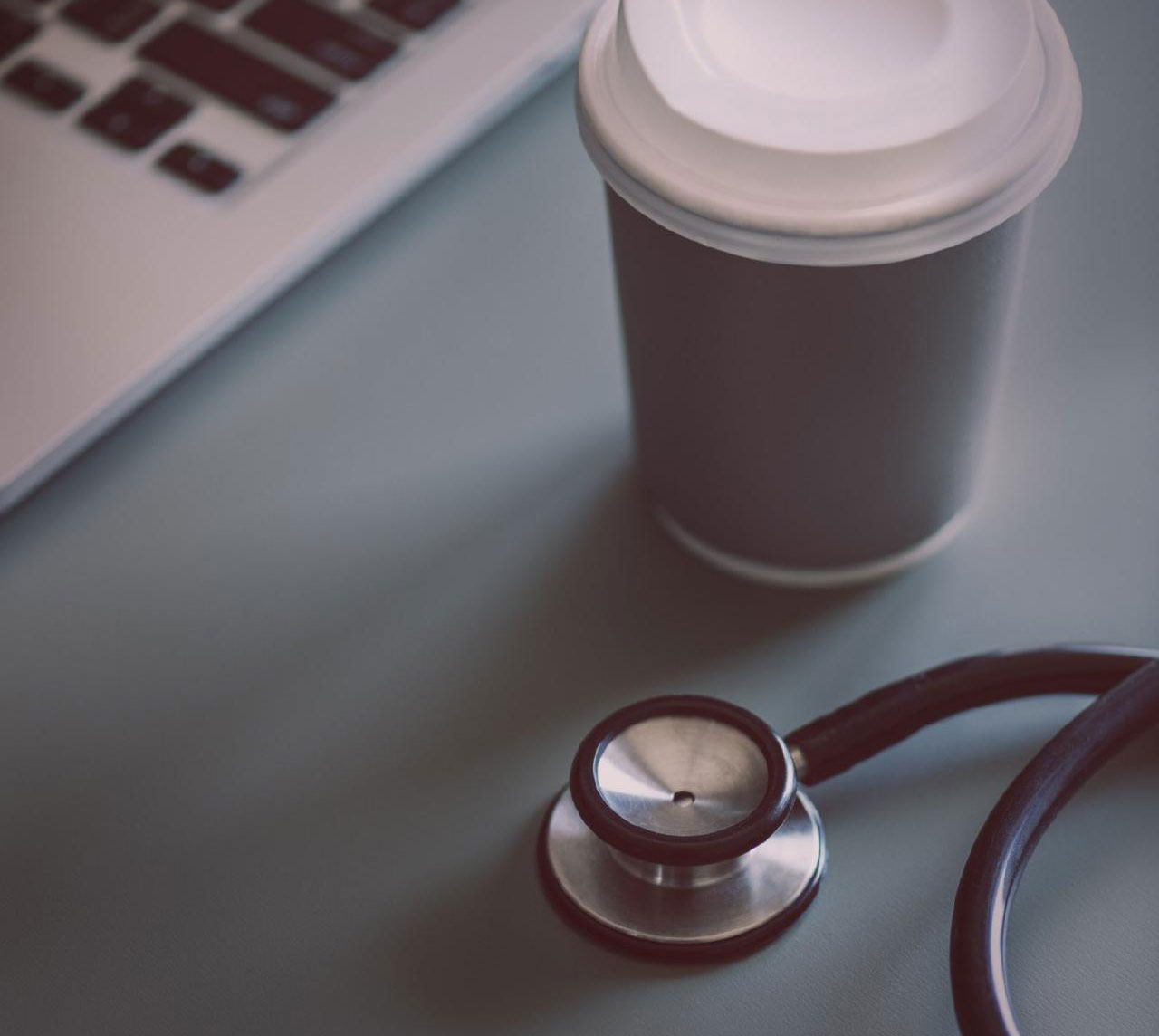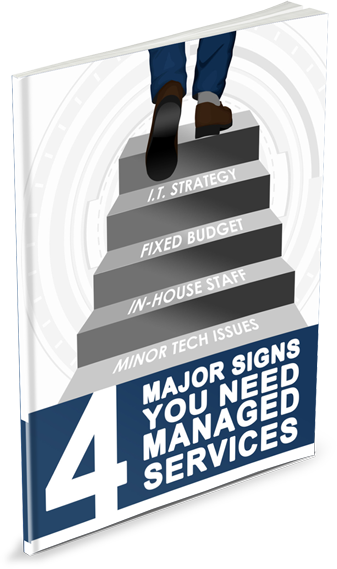 4 Major Signs You Need Managed Services
Technology allows us to be more productive than ever before. However, some IT issues can hamper productivity. You can take the hassle, cost, and unpredictability out of IT with Managed Services.
This eBook discusses 4 major signs your business needs Managed Services.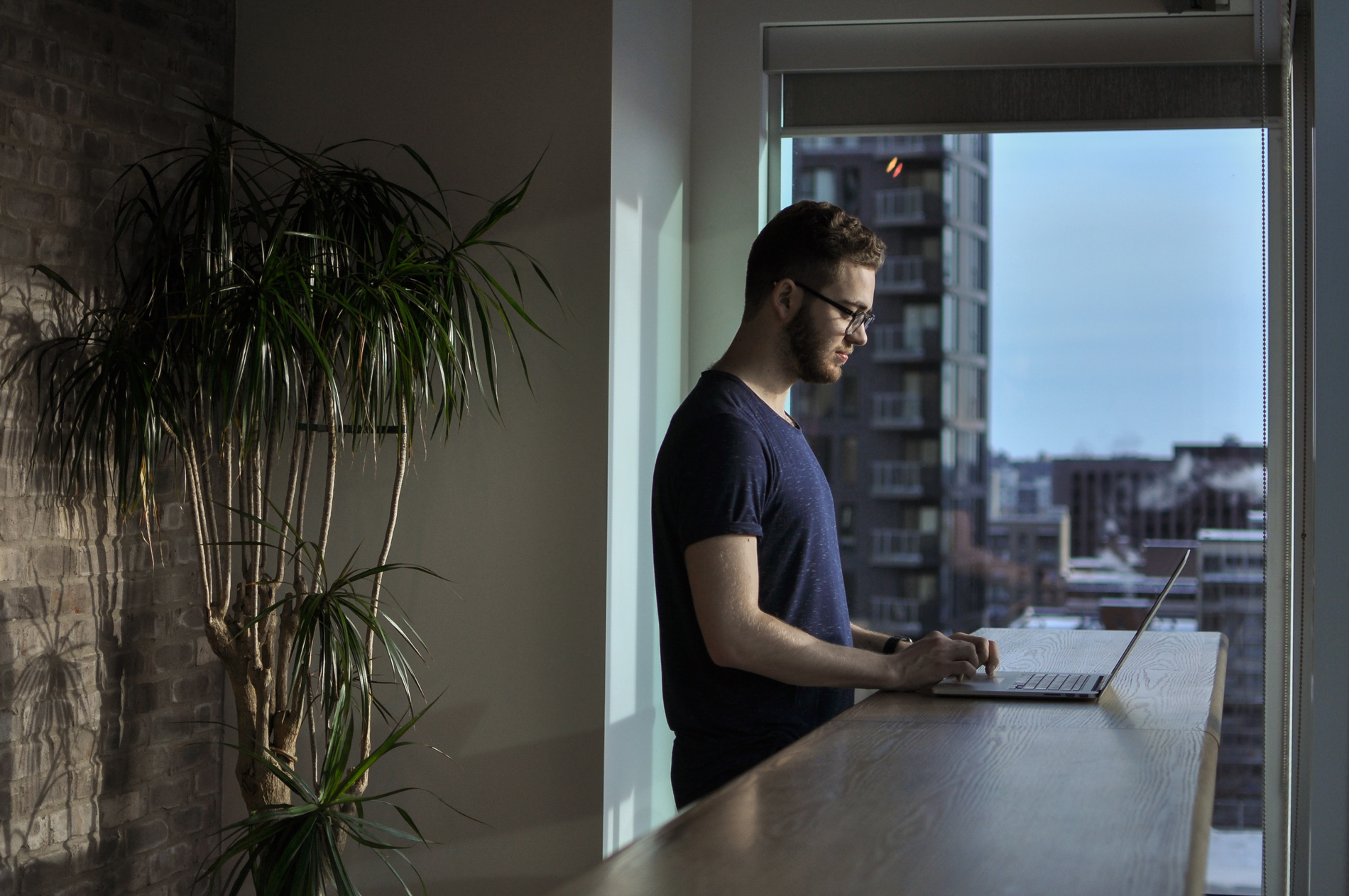 When an IT issue does arise, our clients have a number of ways of getting support and that begins with contacting our helpdesk.  We maintain an extensive knowledgebase of common customer issues that our first line of support uses to resolve most issues on that initial contact.  In cases where additional support is required, our helpdesk logs the issue and escalates the matter as needed.  Our clients can be granted full access to their ticket logs to gain a deeper understanding of the issues their organization is experiencing along with the resolutions to those issues.  Being completely transparent with the support methodologies we provide is another of our core values.  Your staff is your best technical resource, and in sharing this knowledge, they'll become more tech savvy and your business all the more profitable.  That's what we consider a win for everyone!
Prepare for the New Tech-Age
Our expert specialists can help you analyze and enhance your processes. We are available 24 hours a day, seven days a week, to handle all of your system needs.
We start by employing our expertly developed and distinctive approach. To establish a prioritized project plan, we'll first examine your infrastructure, communications, and applications.
Then, after they've done their job and are on board, we keep a close eye on and maintain your entire network. So, let's get this party started.
STG IT Helpdesk Outsourcing Services:
Technology Can Help You Discover New Paths to Success
We all know that technology has changed the business landscape. It can also leave you in the dust. If you're not careful when used correctly, tech can help you find new ways to succeed and grow your company. Let's show you how to get the most out of your technology investments while keeping your data safe and secure.
Focus on Developing Your Business
When you are willing to take your business to the next level, the last thing you want to worry about is whether your technology can keep up. Our experts will work with you to develop a comprehensive IT strategy and IT Helpdesk services that will scale with your growing business.
Technology solutions that will keep your team engaged and motivated!
Your employees are your most valuable asset. So, it makes sense that you want to give them the tools they need to be productive and happy. We can even help you select and implement the right technology solutions to keep your team engaged and motivated. And we will provide ongoing support to make sure everything runs smoothly.
Don't let downtime be a disaster
We know that downtime is inevitable. However, we also know that it does not have to be a disaster. Our team of experts will work with you to develop a comprehensive plan to minimize the impact of downtime and keep your business running smoothly.
Your Data is Secured
We at STG IT understand that your data is one of your most valuable assets. That's why we take data security very seriously. We'll work with you to develop a comprehensive security strategy to keep your data safe and secure.
Stan Kats, Founder, and Chief Technologist at Zoom invites you to take the next step and schedule a free, 15-minute Zoom session or a phone conversation with him. There is no obligation or commitment; let's chat and learn about you and your company. During our meeting, we'll briefly discuss your current IT issues, what you want and need from your technology, and how we can help you with your goals through our IT Helpdesk services. We will assess your current IT infrastructure and answer any questions you may have. By IT helpdesk outsourcing from STG IT, you can free up valuable resources within your company and enjoy several other benefits.
If you're not ready to book a meeting but still have some questions,
please give us a call at 323-638-1870 or shoot us an email at hello@stginfotech.com.
We'll be in touch with you soon!